Molybdenum powder: The trading price stood at 410 yuan/kg
Author:kangbote Time:2022-12-10 16:57:51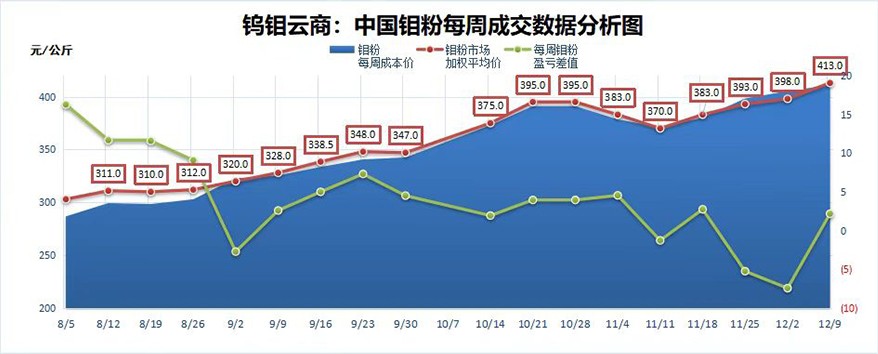 Yesterday, the volume of ammonium molybdate was 21.7 to 219,000 yuan/ton. According to this price, the cost of molybdenum powder is estimated at 410 yuan/kg or more, and even the local price is 415 yuan/kg, which boosted the spot price of molybdenum powder steadily. At present, the mainstream price of the transaction is 408-413 yuan/kg, and it is still climbing.
Molybdenum products market rose with raw materials, especially steelmaking molybdenum strip trading active, the price rose to 415-420 yuan/kg, goods tight price Yang, this week the mainstream price in 407-410 yuan/kg; Molybdenum slab price rose to 425 yuan/kg above, unlimited rise; Although the downstream procurement is cautious, but the rigid demand still exists, supporting the upward climb of molybdenum powder.
Today's opinion: molybdenum powder spot quote with raw materials rise, the cost support firm, low prices are common, there is still room for short-term climb.
TAG:&nbsp&nbspMolybdenum powder: The trading price stood at 410 yuan/kg